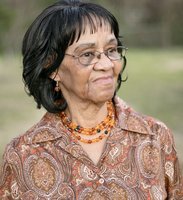 June C. Womack
Mrs. June Womack 83, was born on February 1, 1935 in Lake Village, AR. She passed away on July 14, 2018 in Texarkana, TX. Mrs. Womack was a member of the Red Springs Baptist Church.
She leaves to cherish her memories:
Husband: Travis Womack of Texarkana, TX
1 Son: John (Tracy) Bland of Saginaw, MI
1 Daughter: Michelle (Derrick) Loveless of Shreveport, LA.
2 Sisters: Freddie Bryant of Saginaw, MI & Clara Scroggins of Tampa, FL.
1 Grandchild: Ryan Versey of Fayettville, AR.