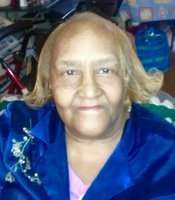 Betty Jean Hall
Ms. Betty Jean Hall, 83, was born on Decemeber 28, 1934 in Texarkana, TX. Ms. Hall passed away on August 08,2018 in Texarkana, TX. She was a retired LVN, and was affiliated with the Polly Chapel Missionary Baptist Church.
She leaves to cherish her memories:
1 Daughter: Virginia (Billy) Butler
4 Grandchildren
10 Great-Grandchildren
2 Great-Great Grandchildren
As well as a host of many other relatives and friends.