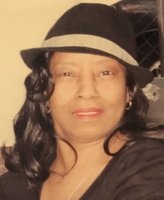 Maxine Roberts
Maxine Roberts 66, was born on October 25,1952 in Texarkana, TX. She departed this life on May 10, 2019 in Houston, TX. She was affiliated with the Holy Temple C.O.G.I.C.
She leaves behind..
1 Son: Johnny Fay Roberts Jr of Houston, TX
2 Daughters: Antionette Anderson and Antranescia Roberts of Houston, TX.
5 Sisters: Ethel Washington of Houston, TX. Mattie Robertson of Texarkana, AR. Florida Taylor, Barbara Lewis, and Juanita Hopkins of Texarkana, TX.
11 Grandchildren, 7 Great-Grandchildren