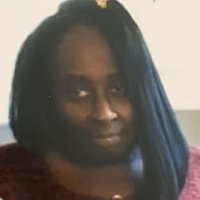 Joyce Anetta Morgan
Joyce Annetta Morgan 60, was born on February 08,1960 in Texarkana, Texas to the parentage of the late Bennie Dotson and Emma Jones. She passed away on March 10, 2020 in Texarkana, Texas. She was a member of Holy Temple COGIC and worked as a CNA for many years.
She leaves to cherish her memories:
3 Sons: Roderick (Synetra) Davis of Las Vegas, Nevada. Anthony Davis of San Antonio, Texas. Demorrio Davis of Amarillo, Texas.
2 Brothers: Samuel (Angela) Jones of Dallas, Texas. Larry (Jackie) Jones of Texarkana, Texas.
3 Sisters: Debra Cobb of Texarkana, Texas. Donna (Alvin) Stuckey and Wilma (Charles) McDowell of Texarkana, Arkansas.