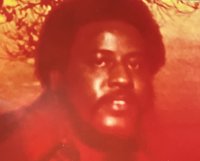 Harvey Lee House
Harvey Lee House 68, was born on August 16,1951 in New Boston, TX to the parentage of the late James and Sallie Gooden House. Mr. House was retired from Red River Army Depot and was a member of the New Zion Baptist Church. He passed away on August 15,2020 in New Boston, TX. He was preceded in death by his brothers: Honey Ray House, and Billy Gene House, sisters: Erma Jean Holloway-Jennings, Lillie Pearl Holloway-Gray, Beverly Ann House and Felicia Jean House.
He leaves behind:
3 Daughters: Harvonica McFarland of Texarkana, TX. Shannon Shaw of Clinton Township, MI, and Karen Mitchell of New Boston, TX.
Brothers: Sammie Lee Hollaway of Bonham,TX. James House Jr of Dallas, TX. Tony Louis House of Texarkana, TX. Gregory DeWayne House of New Boston, TX. Melvin Euguene House of Ft. Worth, TX.
Sisters: Charlotte Ann House of Nash, TX. Ethel Renee Kendricks of New Boston, TX.
4 Grandchildren and a host of other relatives.