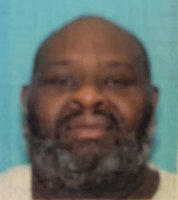 Eugene Abby Jr.
Mr. Eugene Abby Jr, fifty-four, was born on May 08,1967 in Texarkana, Texas to the parentage of the late Eugene Abby Sr and Silla Mae Love-Abby. He was a member of Oak Grove Missionary Baptist Church. He loved fishing, hunting, and being with family.
He leaves to cherish his memories:
1 Step-Brother: Jewel Ray Nash of Nash, Texas
3 Sisters: Earnestine Tina Love, Wanda Abby, and Gertrude Abby of Wamba, Texas.
Along with a host of many other nieces, nephews, relatives and friends.