(903) 793-3731 or (866) 875-6054
1104 Oak Street | Texarkana, TX 75501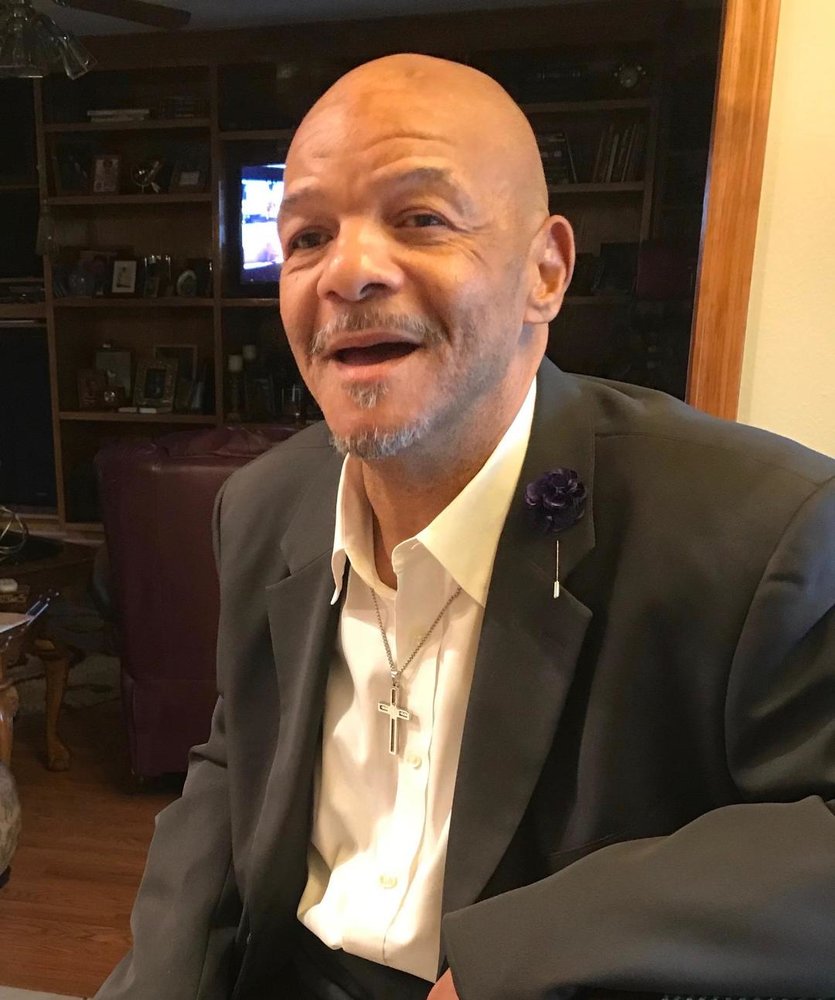 Obituary of Arthur Wayne Brewster
Please share a memory of Arthur to include in a keepsake book for family and friends.
Authur Wanye "Snow" Brewster 63
Observant, smart, helpful, loving, protective and encouraging are words that were shown every day. A confidant, friend, husband, father and so much more to the friends and family he left behind.
Arthur Wayne "Snow" Brewster, son of Rev. Dr. Mayfield and the late Lillian Faye Brewster was born April 17, 1957 in Camden, Arkansas. As a child he was always known for being loving, kind, yet mischievous. Being a preacher's kid, he professed his faith and love for Jesus Christ early on and joined Mount Olive Baptist Church and New Hope Baptist Church where he was a member for over 50 years. At New Hope he served on the Usher Board, the Men's Choir, and he genuinely loved Sunday School. In the latter years Arthur rejoined Mount Olive Baptist Church, where he served as a faithful member. He graduated from Arkansas High School in 1975 and went on to Henderson State University for undergraduate studies, in General Studies. Still trying to find the perfect way to ignite his purpose, he joined The United States Army, where he served as an "expert shooter" and an "Infantry Man", then went on to the Army Reserve. He served for 12 plus years in the Company C 372nd Support 2nd Battalion 49th Armored Divison, where he left a lasting impression. From the many years of service, he then transitioned to the medical field. He was a highly recommended caregiver among several families, and to see more personal testimonies, he went on to be a rehabilitation technician. He retired from the medical field in 2006, where he gained the opportunity to enjoy life.
Arthur was united in holy matrimony to Patricia Brewster (Rochelle) on April 20, 1991. This union was blessed with one child, Sheporah, and a grandson Masen. He was a strong role model for them, he leaves on a legacy of strength and compassion for others.
After taking on marriage and fatherhood, one of his pleasures of livelihood was wrestling. In 1995, Arthur or "Gentle Giant" was the 1st Runner up in the "Tough Man" Contest in Texarkana. Among wrestling, he enjoyed dancing, reading his daily devotion, praying for and with others. He favored and collected a host of eagles, could perform algebraic or higher learning math problems in his head, and loved being the life of the party. He departed this life on July 16, 2020 in Houston, Texas surrounded by family.
He was preceded in death by his mother, Lillian Brewster.
Living with many cherished memories:
Parents: Rev. Dr. Mayfield Brewster (Bobbie) of Texarkana, TX
Wife: Patricia Brewster of Houston, TX
Children: Sheporah Johnson (Daniel) of Houston, TX
Grandchildren: Masen Thomas of Houston, TX
Sisters: Rev. Angela Brewster of Texarkana, AR
Cassandra Austin (Terry) of Lake Charles, LA
Brother: Rev. Perry Brewster (Tonya) of Texarkana, AR
Step – Sister: Gloria Henderson of Mesquite, TX
Step - Brother: Joseph Tyree (Teresa) Prescott, AR
God – Sister: Jeanetta Burkins ( R.L.) of Texarkana, AR
Nieces / Nephews: Nikki Boyd (Rev. Reco) of Texarkana, AR
Shayla White (Rev. Cedell) of Texarkana, AR
Amanda Austin of Baton Rouge, LA
Alexa Austin of Baton Rouge, LA
Taurayon Henderson of Mesquite, TX
Close Friends: Mike Paxton of Texarkana, TX
The list stops there; however he has a host of aunts, uncles, cousins, great nieces, great nephews, relatives by marriage, and friends to remember the everlasting impact he had on them.
To send flowers to the family or plant a tree in memory of Arthur Brewster, please visit Tribute Store
Share Your Memory of
Arthur